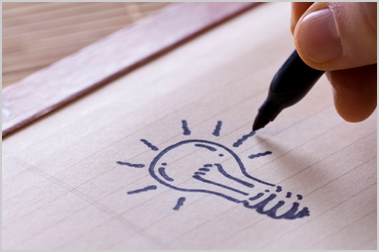 For over 10 years, Volk Medical Communications has provided freelance medical writing services for some of the world's leading pharmaceutical, technology, and health care companies to help them communicate with and educate sales representatives, health care providers, and patients.
From multimedia sales training to patient education materials to leader's and participant's guides for live training events, our Team will bring your ideas and messages into focus with clear, concise, and cutting edge medical writing.
We deliver—on time and within your budget.
Who We Are
At Volk Medical Communications, we're committed to Science Made Simple—communicating complex concepts in a way that sales representatives, health care professionals, and patients can understand. This philosophy underpins every writing project we do. See what sets us apart from other medical writing companies.
What We Do
It's not just the science. We're committed to making your medical communication project simple, too. We will get your copy right the first time, streamline the process, and make your life easier! Contact us to learn more about how we can help you.
Learn about our services.
What People Are Saying
"Ann is dedicated, detailed, organized, and willing to go the extra mile for the client."


– Cammy Voyles, President,
CBV Consulting, LLC
"Ann is wonderful to work with! She bends over backwards to ensure the end product is done right."


– Jessica Thompson
"Ann is knowledgeable about her craft and subject matter. First drafts are so complete and on target that they almost look like final copy."


– Amy Binder, Principal,
AMY INK
"I've worked with Ann during several pharmaceutical launches where timelines are quite unforgiving. She always delivered excellent work and met every deadline"


– Catherine Smith